About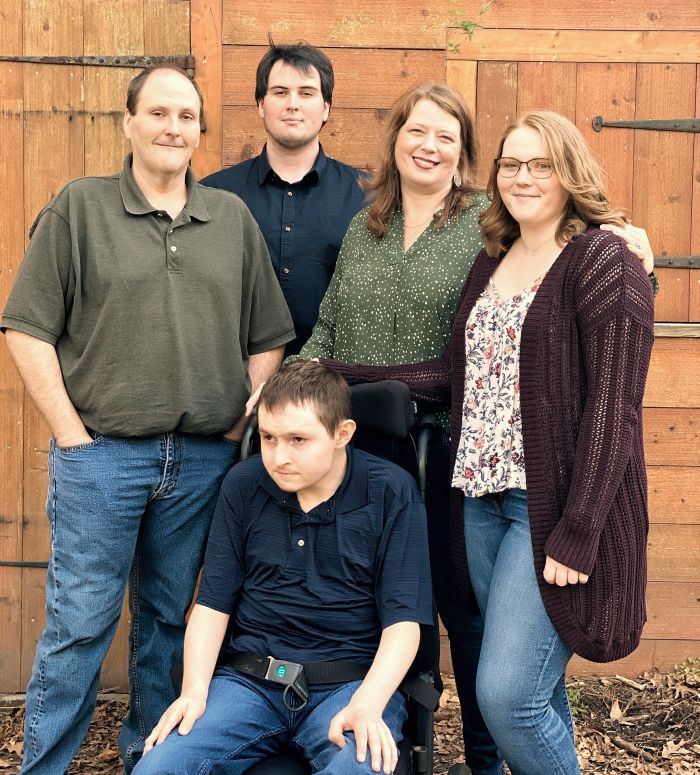 The daughter of an immigrant and a public-school teacher, she attended Delaware Technical Community College and the University of Delaware before moving to Wicomico County in 1996, when she met and married her husband Christopher, and together they have three children - Nicholas age 26, Jessica age 21, and Daniel age 20. Her oldest child is special needs and has significant health concerns, giving Michele a unique perspective on many issues, from healthcare to education.
Professionally, she spent 20 years as an early childhood educator before closing her business to enter public service and be a caregiver and medical advocate for her special needs adult child. In 2019, she was elected to the Salisbury City Council where she is passionately committed to her constituents. During her time on the Council, she has labored long, and tirelessly, to enact meaningful measures to protect, and enhance, the Eastern Shore way of life.
Michele is running to ensure that all Marylanders have easy access to quality health care and medications without having to worry about incurring devastating medical debt that currently impacts one in five Americans. As a councilperson, she has worked on efforts to end medical debt, increase paid sick leave, and support prescription affordability. In the Senate, she is committed to capping the costs of life-saving medications, revisiting the Commission on Universal HealthCare's recommendations, and restricting medical debt.
Recognizing that the Chesapeake Bay watershed, larger coastal ecosystem, and biodiversity of the Eastern Shore are national treasures worthy of sustaining for future generations, she has served on the Environmental Policy Task Force and the Sustainability Committee for the City of Salisbury; worked to pass the Community Healthy Air Act; lead the effort to pass Environmental Policy Task Force recommendations; opposed offshore drilling and the Delmar pipeline; supported offshore wind, solar, and alternative energy sources; and championed the development of green energy employment opportunities. In the Senate, she will prioritize the creation of more green energy jobs on the Lower Shore, support efforts to improve climate mitigation and protect our coastal communities from flooding, and work to reduce lead levels in school water and improve municipal water.
As a former educator, Michele understands the importance of investing in our system of education. She will work to guarantee universal preschool, expand mental health and social services in schools, end the digital divide, increase access to free meals in Maryland schools, ensure retention of support staff, and expand regional career and technical education centers.
Michele knows that farmers and watermen are the lifeblood of the Eastern Shore and she will be a virulent advocate for them in the Maryland Senate. She is also committed to growing a human-centered economy, helping small businesses flourish, addressing tax inequalities, and increasing support for cooperative businesses and minority-owned enterprises.
In the Salisbury City Council, Michele supported the work of the criminal justice task force and promises to bring her commitment to civil rights to the Senate. Notably, she will support anti-discrimination protections in schools receiving public funds, support restorative justice, work to end the school to prison pipeline, and champion investments into post-incarceration training and services.
Michele is not your run-of-the-mill candidate for a State Senate seat who is beholden to corporate interests. She is a passionate advocate for the people of Maryland who will represent her constituents with honesty, transparency, and integrity.